We will help you understand the wealth of options available and help find the right financial support for your fertility and IVF treatment costs.
Infertility care can be expensive, and for many patients the cost of treatment is a significant hurdle to overcome. Chelsea Fertility of New York City believes that financial constraints shouldn't prevent anyone from starting a family, so we offer a variety of financing options for patients in need of assistance. Unlike other fertility practices and hospitals, Chelsea Fertility NYC features an onsite laboratory and operating room, eliminating the need for additional admission fees and significantly reducing patient travel time.
The actual cost of fertility treatment is based on a number of factors, including:
Your diagnosis
Your treatment plan
Your insurance coverage
Your prescription benefits
For this reason, our financial counselors will meet with you individually to review your insurance coverage, calculate an exact cost for fertility treatment, and discuss payment plans and financing.
Special! For a limited time, an initial consultation is free for new patients. Call 212.685.2229 for details.
| IVF Self Pay – Includes ICSI | Cost |
| --- | --- |
| Natural Cycle IVF | $7,900.00 |
| Minimal Stim IVF | $7,900.00 |
| Standard Stim IVF | $10,900.00 |
| Facility Fee | $900.00 |
| Frozen Embryo Transfer FET | $4,000.00 |
| --- | --- |
Package of 2 IVF Cycles
$18,000.00
Must be used within 6 month period
Package of 3 IVF Cycles
$26,000.00
Must be used within an 8 month period
| Non-IVF Treatment Costs | Costs |
| --- | --- |
| Monitoring – Natural Cycle or Medicated; Including IUI | $3,250.00 |
Egg Freezing
Single Cycle Includes one year of storage
$6,500.00
Money-Back Guarantee for Delivery – must be pre-paid
Includes Four Fresh IVF Attempts
$35,000.00
Unlimited Cryopreservation & FET
AH, PGD/PGT-A, facility fee/anesthesia not included
Refund based on age and ovarian reserve
Other terms and conditions may apply
Donor Egg Services (excludes medications, facility fee, FET, unless noted)
Known Donor *excludes screening
Anonymous Donor *includes screening & donor payment
Recruited by Chelsea Fertility NYC

Anonymous Donor *excludes donor screening, donor payment, agency fee
Recruited by Agency

Anonymous Donor Frozen Eggs, Includes FET
Does not include agency fee for donor match, fee for frozen egg procurement
Egg Exchange with Partner, Includes FET
Pricing available upon request.
Financing Your Treatment: Prosper Healthcare Lending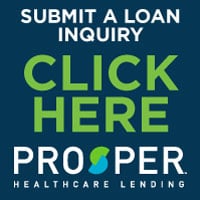 In order to help ease the financial burden of fertility treatment, Chelsea Fertility of New York City works with Prosper Healthcare Lending to provide our patients with access to fertility financing. The program covers all fertility treatments, procedures, and medications, offering up to $100,000 in loans, extended payment terms and lower fees than other lenders. Contact Chelsea Fertility NYC for more information, or visit Prosper Healthcare Lending to learn more about this flexible option for financing your treatment.